Banner by Gene Caron
Wanda Walker - Manchester Terrier Lifetime Achievement Award
Wanda Walker - Recipient AKC Gold & Silver Bred By Exhibitor Medallion Wanda Walker - AKC Medallion For Outstanding Sportsmanship 2008
Wanda Walker - AKC Breeder of Merit
Charlie Walker - Recipient AKC Silver Bred By Exhibitor Medallion
Saint Lazar - #1 In Breeder Awards

SAINT LAZAR TOY MANCHESTER TERRIERS
#1 ON PLANET EARTH
THANKS AGAIN FOLKS - NOW OVER
66,000 VISITORS
Wanda Walker - The greatest Manchester Breeder in history - We miss her!
SAINT LAZAR December 2018 UPDATE - We have so much to be thankful for; we have made good progress in rebuilding our breeding program. We only have one pup left from our 2 August litters, see the little Frenchy girl below. Charlie & Carol 12/9/18
FRENCHY BOY FOR SALE - BORN 8-29-18
The pretty boy above on the right in Carol's left arm, is for sale. He was born to our "Frenchy" and "Nate". Call for details. (706) 342-8333 (12-17-18)
SAINT LAZAR'S POSH
This beautiful Emme/Aden pup born 8/29, is shown above at her new home in Texas. She lives with a "Blue Lacey" female, and they have bonded nicely according to her proud owner, Dr. Mich Young. We have kept one of her sisters, and her brother, for showing and to eventually enter our breeding program. Thank you Dr. Young for the photos and videos!
Just wanted to let you know that Posh has been doing spectacularly well! We had a great trip back from Atlanta and everyone is in love with her. She's sleeping through the night, eating well and making progress on her bathroom habits. We're enjoying every moment with her and couldn't be happier with your choice for us. Below are a photo and a video from this morning, playing with her big sister, our 15 month old Blue Lacey and modeling her new sweater to help keep her toasty. Thank you so much! Mich.
PAUL ALLEN (1953-2018) - MICROSOFT FOUNDER - VISITING SAINT LAZAR
We were very sad to learn that Paul Allen passed away today, 10/16/18. Paul is pictured above, left to right, Faye Allen, his Mom, Wanda Walker (co-founder of Saint Lazar), Mr. Allen, and Paul's aunt and uncle. One of the least known facts about Saint Lazar Manchesters is how many "notable" persons have purchased their pups from us after looking at what is available elsewhere. Faye Allen visited Saint Lazar somewhere around 1994 and purchased a pup. The above photo was taken by Charlie Walker during the Allen's visit to Atlanta for the 1996 Olympics. Wanda and Faye became friends, and talked from time to time. We subsequently sent a second pup in 1997. This pup traveled to Washington State on the Allen's Boeing 757, which plane now belongs to President Donald Trump, and was widely seen during his campaign. Fine folks, they will be missed by many. (Charlie 10/16/18)
GOD LOVE FRENCHY! SHE WHELPED HER PUPS VERY EASILY, 8-28-18
As you can see further down this page, Frenchy was huge and the pups are doing fine. This is a fine breeding, and I expect these to mature into great TMT's. Now is the time to get on the waiting list, there is availability.
EMME WITH HER 4 PUPS
Frenchy had just finished delivering her pups when Emme started into labor a couple of days early. Not to worry, the pups came fully developed and vigorous. I gave her a bit of help with the first pup, but the next 3 came very easy. Still she kept me up to 4 AM keeping an eye on her. Emme has great milk, and the pups have already doubled their size in only 5 days. The small female is availble (11/9/18) For info call Charlie @ 706-342-8333
SHADOW CHECKING OUT EMME'S PUPS MONDAY EVENING 9-17-18
Emme's pups are a couple days shy of 3 weeks of age here. It's easy to see how perfectly their markings are. Even at this tender age they are not the least bit shy, a credit to the well known Saint Lazar reputation for the finest TMT's. Some of these pups are available to good homes. (Shadow is our "house" Shi Tzu, always loves our new pups, and is very tender with them.)
COUSIN TITUS VISITING THE EMME PUPS
I sat the puppy basket on the sofa next to Carol and our house guys, Zeb, Titus, and Shadow wasted no time jumping up to see them under Carol's close supervision. There is nothing better than watching a litter of Saint Lazar pups grow up. Thank you LORD for the pleasure they have given me and my family all these many decades!
VAYA CON DIOS CH. SAINT LAZAR'S SERENA BBY COM - 1/26/03 - 9/2/18
Over the past 40 years, Saint Lazar has been blessed by GOD with some awesome Toy and Standard Manchesters. Multiple Best in Show winners in both varieties, the only Manchester puppy, either variety, to win a Best in Show, ad infinitum. However, probably the best producer of Champion puppies was Serena. Not only was she a beautiful, obedient gal, she was very affectionate and intelligent. She spent her retirement years with our great friends, Gene and Debbie Caron. Gene has produced many of the graphic montages that have graced these web pages for several years. Serena slept next to Gene every night, and of course he is devastated with her passing. Our prayers are with you Gene and Debbie. They will be holding a memorial service for Serena this week, followed by the scattering of her ashes on the grave of Wanda Walker, her Breeder. Wanda is buried at Saint Lazar in Newborn, GA. GOD bless you Gene and Debbie!
MEMORIAL FOR CH SAINT LAZARS SERENA BBY HOF COM
The folks above gathered at the grave site of Wanda Walker, Co-Founder & Breeder of Saint Lazar, Planet Earth's #1 Manchester Terrier kennel, on Sunday, September 10th. The purpose was to scatter the remains of Serena at Wanda's grave. Pictured, left to right Toby & Ginger Jones (holding CH Saint Lazar's Peaches) Charlie Walker, Saint Lazar Co-Founder, Gene Caron (holding Serena's ashes), Debbie Caron, and Martin Walker, Wanda & Charlie's Son. Everyone picurered has a long history of owning and/or showing the very finest Manchester Terriers, Saint Lazar. Serena spent her final years in retirement with Gene & Debbie, no finer home for a retired TMT. Saint Lazar's main kennel is located behind this group, thru the woods. Martin lives in a new home about 150 yards to the right. (photo by Carol Walker, small Manchester, a gift from Debbie Sharp)
CH. SAINT LAZARS SERENA BBY COM - AT AGE 13 YEARS, 7 MONTHS
2008 Brood Bitch of the Year, Serena lives in a wonderful retirement home wiht long time friends, Gene & Debbie Caron. They brought her to a show in Atlanta yesterday for me to see, but, alas, I set my alarm wrong, and missed the show. A very expensive mistake as I had 3 girls entered. Please see the beautiful montage below that Gene made for us some time ago when Serena was a good bit younger. She still looks great, thank you Gene & Debbie!
SERENA IN YOUNGER DAYS - A CLASSIC EXAMPLE WHY SAINT LAZAR IS NO. 1
Serena produced Diamond, Diamond produced Sassy, Sassy produced Frenchy. There is no substitude for "Planned Breeding", still no other Manchester breeder uses this method, rather choosing to just breed animals "willy nilly". The Arabs learned 2000 years ago the benefits of carefully planned breeding with their Arabian horses. No one exceeds Saint Lazar consistently superior Manchester Terriers. Of course all this comes from the goodness of the LORD.
SAINT LAZAR MANCHESTERS ARE THE BEST! SOME PHOTO EXAMPLES BELOW
You can see above that the boys know Carol is dishing up Diamond Natural Puppy food. Zeb, on the left, gets Taste of the Wild Venison & Bison, and Petey (middle) and Titus get Diamond. We are very picky at Saint Lazar about the food our kennel eats, and our dogs are always in top condition.
TREAT TIME
Vacation time and we are "dog sitting" for the Waites with whom we co-own Frenchy & Petey. We also have Emme here from our main kennel in Newborn, GA while my grandkids vacation. She is a "house" dog, as is Frenchy & Titus. So we have the 5 above, and Shadow the Shi Tzu in bed with us at nap time. However, it' only Petey, Zeb, and Shadow at night. From the left above, is Frenchy, Titus, Zeb, Emme, and Petey in the collar. Carol is giving them a bit of vanilla ice cream which they dearly love. I don't think one would find a Manchester kennel on Planet Earth that GOD has blessed any more than Saint Lazar thru the past many years. Titus and Petey are littermates, and they are drop dead show quality. It's up to us now to get them ready to go in the ring. THANK YOU LORD!
SAINT LAZAR'S PETEY & JIM WAITE
Here is long time friend, Jim Waite, with Saint Lazar's Petey. we co-own Petey with Tricia and Jim Waite, and their Son, James. The waites got their first TMT a bit over 15 years ago, and they loved him dearly. Now they have our "Frenchy" in permanent residence, and Petey who has matured into a super show quality boy. See more below.
SAINT LAZAR'S TITUS - BROTHER TO PETEY
I have never had a male pup in my memory as small as Titus. For several decades Saint Lazar's pups have been very consistent in size, as well as the consistent reputation for excellent temperaments and health. Today, 4/16, he is 7.25 lbs just shy of 6 mo. of age. For a long time I called him a dwarf-midget-mutant-pygmy, but he kept growing slowly. I had to take him from his 2 brothers because he was only half their size at 6 weeks and they were eating him up in rough play. Of course Carol immediately took to him and he is now rotten to the core. In spite of his "smaller" size, he is perfectly conformed to the Breed Standard, as can easily be seen above. His markings are "show quality", so maybe we will try showing him just for fun. We have his littermate brother in the breeding program, so it's really no matter if he is shown or not. He certainly is loved by our friends and family. THANK YOU LORD!
JAMES WAITE AND HIS BOY "PETEY"
Manchesters live a rough life at the Waite household!
ASHER AND GENIE ARE WAITING FOR A CHANCE TO GET BACK IN THE SHOW RING
Saint Lazar's Asher, a small boy beautifully confromed, and with super color and markings. He has a very "sweet" temperament, but he is all "Terrier". Shown here at almost 7 months. Of the 5 pups, we kept Asher and Genie his sister.
Above is Saint Lazar's Genesis, "Genie", Asher's slightly smaller littermate sister. She is everything we could ask for in a show Gal and ultimately for our breeding program. A very beautiful "feminine" Toy Manchester. BULLETIN - Genie achieved her first show points on 2/3-4, now on her way to an eventual Champion title. Thank you LORD for this great little gal!
SAINT LAZAR'S FRANCESCA - "FRENCHY" WITH TRICIA
I was 10 years old, 1950, when my Dad came in from a business trip to Chattanooga, and he produced a male Toy Manchester Terrier from under his coat. He and Mom had a TMT when I was born in 1940, but this was a first for me and my sister. We began to breed, and eventually show, toys in the early fifties. It was very common for our dogs at that time to grin like Frenchy above in Tricia Waites hands. Boy, does that bring back a lot of memories. Frenchy's pups, Asher and Genie, are a delight, and in Genie, one can clearly see her decent from Ch. Saint Lazar's Diamond's are Forever, "Diamond".
EMME PUPS BORN DECEMBER 20, 2017
The pups are maturing fast, and we are trying to give them more "hands on" time. They are very well behaved, and, typical for Saint Lazar pups, they are very people orientated. I was in the show ring early this morning, 2/4/18, and what I think is supposedly the #1 show TMT was there. I remember, that an inexperienced Emerald Princess, "Emme", their mother above, beat this dog when I showed Emme in the Puppy Class. This was Emme's first dog show. How about that Polly! (Matt is in the middle, and Lydi on the left next to Mama, and Dovey on the right)
EMME PUP "DOVEY" GOES TO TENNESSEE
Terri Rice and her husband came recently from TN to pick up this beautiful girl, "Dovey",born to Emme and Zorro on December 20th. She could not be in a better home. We have kept her brother, Matthias, her sister, Lydia, to show and eventually enter the breeding program. This has been one of our very best litters! See Dovey below
DOVEY AND LUNA HAVE BECOME GOOD BUDDIES
Here is Dovey with her pal, "Luna", who is a mini Goldendoddle. I'm sure Dovey appreciates all that hair to snuggle up to. What a beautiful pair!
SAINT LAZAR'S 3rd GENERATION
Manchester Terriers have been in the Walker family since 1940. Our eldest grandchild, Krista Rogers Ferguson (from our daughter Charlotte Walker Rogers) and her family, are in the process of taking over the Saint Lazar legacy, along with our Son, Martin Walker. Martin is now living on 16 acres in a beautiful new home adjacent to the 22 acre kennel property. Pictured above next to Krista, are great-grandson's Evan (16), Aaron (18), their Dad, Andy (a fine man!), and next to him, Emmett (11) Aaron recently traveled to Orlando with me where we exhibited Gabby & Nate in 4 dogs shows. How wonderful to live long enough to be with almost grown great-grandchildren. Carol and I praise GOD for his goodness and mercy.
SAINT LAZAR'S 2ND GENERATION
My son, Martin (52), the youngest child of my deceased wife, Wanda, and myself is very excited to be a part of the continuing legacy of Saint Lazar, the #1 Manchester Breeder on Planet Earth. He is very excited about moving into a new home adjacent to Saint Lazar's main kennel. He is shown above with Ruble's 12-31-15 litter. We still have the boy on the left, who is a beautiful Standard Manchester, Saint Lazar's General MacArthur.
>
Here is Ruble's little guy, "Titus" on 2/4/18, who is now 3 months old and slightly less than 4 lbs. Of the hundreds of pups over the past 4 plus decades, I can't remember one this small. He is perfectly conformed and marked. Carol says I can't sell him. I thought he would never get his ears erect, usually they are up around 8 to 10 weeks, but finally today day one is up. Now for the other! He rules the house of course, and as I type this, he is zooming from room to room and bugging the big dogs. They play well with him though.
YouTube - Frenchy Pups at 4.5 Weeks- Click Here
FRENCH PUPS AT 4 WEEKS OF AGE
Here is a photo taken Friday, 7/6, and the pups are 2 days shy of 4 weeks of age.(See video above) The boy (Asher) is the guy on the right in the back. He is still smaller than his 4 sisters, and there is no doubt he is "all boy". Notice those tiny ears already erect at this tender age. They might not stay up, but he sure is cute in the meantime. I usually expect their ears to come up anywhere from 6 to 14 weeks. They are moving around a good bit now, and the boy growls. What can I say, the best on Planet Earth! Thank you LORD! (See puppy page for price and shipping)
CAROL WITH TWO FRENCHY PUPS AT 2 WEEKS OF AGE
Puppies never lack for affection from Carol, or me either. We start holding them and talking to them at about 3 days of age. The result is what you see above, at only 2 weeks of age they are already relaxed and used to being held. This love and attention continues as long as they are with us. Same goes for the adults here at the Lake or at the kennel, plenty of love and attention, particularly from my 3 great grandsons.
SAINT LAZAR'S GABRINA - "GABBY"
Long time visitors will recal that we named Gabby's cousin "Sassy", Saint Lazar's Rhema, which is Greek for " the revealed Word of GOD". Carol and I thought it appropriate that the Italian word for the Hebrew meaning "Hero of GOD; my strength is GOD" would be a good AKC registration name for Gabby. The above photo was taken 6/11 by one of our Church staff when I went by to drop off sme photos of a recent church event for kids. I hardly ever get in photos on this web page, so my friends who haven't seen me for a while, can see I'm still alive a kicking (a little anyway). I am so blessed, I have had the love and companionship of two of the finest Ladies that GOD has put on this earth, to HIM be the GLORY! Carol loves this little creature, and the others, with all her heart. Thanks for visiting our web site! Charlie
YouTube - Gabby begging for a treat from Carol- Click Here
GABBY AND ROXY DEEP IN CONVERSATION
You will notice Gabby's (R) intense interest in Roxy's report of all the goings on in Athens GA since she and my sister, Mary, visited a couple of weeks ago. Mary is President of the home owners association (townhouses) and there is always juicy dog gossip to impart. In turn Sassy is bringing Roxy up to date on the stuff happening here on Lake Oconee. I heard her telling Roxy about the humongous catfish I have caught from our dock. They are good buddies and much playing goes on after the "catch up" time. (Roxy is age 2, and Gabby only 9 wks here)
GABBY GUARDING HER FOOD
She is only 7 wks. old and yet she is already running all over the house. I took her by the church yesterday, and to Home Depot with me. Naturally she was a big hit. Look closely and you can see her teeth, "don't mess with my food". Already she has the superb markings we look for in a top quality show prospect. Excellent "thumb prints", black "penciling on the toes, beautiful rosette (chest tan), and very nice facial tan. All of this will no doubt change to the desired mahogany color. Her eyes are dark as required by the breed standard, and she has very nice small ears.
GABBY AND EMME PLAYING
Emme came to stay for us for the next week while the Ferguson's are on vacation in Daytona. My son and I will take care of the kennel in their absence. Emme is a "house" dog so she can't stay in the kennel, she climbs the 5' high fence. No matter, we love her here, and she is back to traning her pup in the nuiances of terrier playing. This looks awful, but Emme barely closes her jaw. She sometimes gets Gabby's whole head in her mouth. So we will have Emme, Zeb, and Shadow in our bet tonight, and Frenchy in the puppy basinette at the foot of the bed, while Gabby makes Z's in her pen in the dog room.
GABBY AND CHARLIE IN THE ORLANDO SHOW RING 12-14-17
We are so proud of Gabby at her first show outing. I didn't get her trained as well as I had hoped, ran out of time. Still she won the prestigious "Breed by Exhibitor" Class 2 of the 4 days over strong competion. I have no doubt she will do well in the upcoming shows. Thank you Polly Binek for helping us produce this wonderful gal!
FOR SALE - $25,000 U.S. - Cash Only - ONLY KIDDING!
Photo above is Monday, 6/20 and Gabrina has been running all over our home, wide open, chasing and being chased by Mama Emme. They finally migrated to the office where Carol & I were sitting at our computers. After thoroughly disrupting our endeavors, Emme collapsed in the dog bed in the corner with Zebediah. Gabby got under Carol's desk on the cushion Shadow normally curls up on, laid her little noggin on Carol's foot and went to sleep. She is for sale, $25,000, U.S., cash only. (Hee, hee) LORD, how they steal your heart, and she is only 8 weeks old.
OH MY, ONE PUPPY!
Two months ago we bred Zorro to Emerald Princess, "Emme" which was an excellent pairing according to the proven principles of "Planned Breeding". At 8:05 AM, 4/24/17, after fretting all night, Emme produced a very nice healthy girl. She is shown above at age 10 minutes. I can only surmise that since I had not bred Zorro for about 2 years, coupled with his age, that he just had a low sperm count. We would have normally expected 4 to 6 pups. Even though this is a disappointment to moving forward with our breeding program that my Granddaughter and her family will be continuing, GOD remains in control and I know HE will bring the growth of the kennel and all that goes with it in HIS timing. In the meantime we have bred Frenchy, and Ruble, and Ruby Tuesday are due to come in heat. Ruble seems to be on a one year heat cycle, so we continue to pray for patience for us, and for those on the waiting list. SEE CONTINUING EMME PUP PHOTOS BELOW
We haven't thought about a name for this little girl yet (she is now "Gabby"), but name or not, she is well on her way to becoming the most spoiled Toy Manchester in the world. Carol is already letting her nap with her, and Mama (Emme) is perfectly content with that. She shows no anxiety when we hold the pup. This photo and the next down were taken at age 4 days and she has already doubled her size.
GABBY AT 9 MONTHS - NOW BEING SHOWN
Gabby just completed her 2nd series of shows. Although in the throws of her first heat cycle, she went Best if Variety 2 days. Alas, her hormones raging, she did not show well the next 2 days, and her beautiful kennel mate, and cousin, Genie defeated her. No problem, Genie is a gorgeous gal in her own right, and no doubt a future AKC Champion.
CHAMPION SAINT LAZAR'S BIG DOG SNOOP -WOW!
Saint Lazar Sent "Big Dog Snoop" to our friend, Jeff Yeung in Hong Kong back in 2009. Since that time Jeff has faithfully shown Snoop in Asia. You can see some of the unique awards this fine boy has won further down this page. He is now a Champion of course, and even though he is no longer a pup, he is still winning bigly in Hong Kong. He recently won Hong Kong's All Breed Top Dog of the Year 2016, against terrific competiton. GOD has blessed Saint Lazar progeny greatly over the years, no other Manchester breeder is even close, and we are deeply greatful to HIM and to those who have our dogs. Thank you GENE CARON for the super photo montage above, you and Debbie are wonderful friends!
CHAMPION SAINT LAZAR'S CHASE - Go with GOD old Friend!
Chase passed into the loving hands of the LORD (I believe) peacefully in my arms on Friday, November 4, 2016. He was born 5/16/01 to his mother Tara, and his sire, Klay, the greatest stud dog in Manchester history. Chase produced many litters in his almost 16 years, including numerous Champions. His last months were spent at his kennel home in Newborn, GA where my Granddaughter, and 3 great grandsons, gave him very special love and attention. Thank you Heavenly Father for this beautiful boy and the time he was with us. See more Chase photos below.
Chase being shown by Wanda Walker circa late 2001. He was probably 7 or 8 months of age.
This photo is Chase on September 1, 2001 according to my files. Wow what a gorgeous guy!
Chase having play time in the backyard on March 27, 2010, not quite 9 years of age.
EMME AND ROXIE
Our 3 month old "Emerald Princess", call name "Emme", is best of friends with my sister Mary's 5 month Yorkshire Terrier, "Roxie". They are shown above on Labor Day weekend resting from several minutes play zooming around the house. Emme is rotten and generally sleeps with Carol and I at night. As is easily seen, she is beautiful and exhibits all the atributes needed to be a "Champion" once she gets in the show ring.
THE BEST OF THE BEST
By the Grace of GOD, Saint Lazar continues to produce the very best Toy Manchesters on Planet Earth. Saint Lazar's Rhema, above, call name "Sassy", is an example of the super quality our guys and gals produce, she is totally "correct". Her Grandmother was a "Brood Bitch of the Year" and her pedigree is full of "Stud Dogs of the Year". Saint Lazar is the only breeder who had a 3 time Stud Dog of the Year, and who had a "Stud Dog of the Year", who produced a Stud Dog of the year, who in his turn also produced a Stud Dog of the Year. We no longer seek these accolades since dog shows became a "business" quite some time ago. Non the less we still strive to produce the quality that the was demanded in the days when quality counted, not who was showing the dog, etc. We welcome your inquiries.
SASSY-MORGAN PUPS BORN MONDAY JULY 27, 2015
While Carol & I were away on a vacation trip, Sassy presented my Sister, Mary, and my son, Martin, with 4 healthy pups in the wee hours of the morning, 7/27 (shown above at one day of age). She whelped the pups easily and require no assistance. However, Martin & Mary were right there with her the whole time. She had 3 females and 1 male, and at this writing at one week of age, they are growing like weeds, and are plenty fat on Sassy's good milk. Their markings are flawless, as was her previous litter with Morgan, and no doubt they will have the superb Saint Lazar temperament.
SASSY PUPS AT 13 DAYS OF AGE
Pictured above are the Sassy/Morgan pups on Sunday, 8/9/15, at 13 days of age. They just got their eyes open which means they will start getting fairly active by this time next week. Sassy has great milk, and they are growing very nicely. They have excellent markings, and I will not be a bit surprised that they will all be fine "show quality" just as the last litter was from this pair. My Son, Martin, got this photo, he is a very good photographer.
This is the Sassy Boy getting a kiss from Shadow. Shad is very attentive and tender when we have pups, a great little guy.
RUBEL BOY GOES TO GREAT NEW HOME
Rubel's super little boy went to his new home in Michigan, Sunday 7/12. Shown above is Jonathan Tromp who splits his time at Grand Haven on Lake Michigan and with his folks, Gloria & John Tromp in Byron Center. They all came to Saint Lazar to pick him up, and we had a great visit. The pup left with his ears still down, and it pleases me to see that he beat his sister in getting them fully erect. This boy is "show quality" in every respect, and I thank the LORD for making this fine home available to him. Thanks a million Gloria, John, and Jonathan!
RUBEL GIRL GOES TO GREAT NEW HOME
Gloria Moyer had been on the puppy waiting list for a long time, well over a year, waiting for a Saint Lazar female pup. Well her wait came ended Thursday, 7/16/15 when she came to Lake Oconee from Jacksonville, FL with her Granddaughter Kelsey (above) to pick up her Rubel girl born May 1st. We had a great visit and they got to see pregnant Sassy who is with us. My Son, Martin, took this nice photo of us as they got ready to head home. Thanks a million for your patience Gloria, now you know it was well worth the wait! Charlie
A NEW BEGINNING
At approximately 6:15 PM, March 25, 2015, Carol Vinci & Charles Walker, Jr. (Saint Lazar Kennel) were joined in Holy Matrimony by Dr. Michael Stoval at Centennial Baptist Church in Rutledge. This was a small event with some of Carol's and Charlie's family members present, a few select friends. The ceremony was followed by a grand meal at Longhorn's in Covington, GA where Carol & Charlie went for their first date nearly four years ago. Carol & Charlie were blessed with a super "honeymoon" for ten days in the eastern Caribbean on the Celebrity Equinox. They are now at home at their home on Lake Oconee, GA. GOD is so good to give this former Widow and Widower a new chapter in their life by joining them together as HE moves them ultimately to join HIM.
HONEYMOON FUN ON ST. KITTS
As we were roaming around Saint Kitts shopping and seeing the sights, we ran across a fellow with these 3 monkeys. They were delightful, see below.
Thank you LORD for this sweet, sweet, Lady.
Riding back on the shuttle boat from our voyage down to 147' on the submarine Atlantis off the coast of Barbados.
REMIE ARRIVES AT HIS NEW HOME
Remie, formerly called "Yankee", safely arrives in his new home in Texas. Thank you Ellen for this photo and the fine new home for this boy.
Here is Yankee with the Sassy/Morganite girl watching him charge the back fence where he has spotted several of the Tyrannosaurus Rex's that live on the back of our acreage. They were trying to get thru the fence to graze on my succulent roses. Upon spotting him coming at them at about Mach 2.63, they quickly left. Good Boy, a "real" Terrier!
SAINT LAZAR'S MONA LISA AT HER NEW HOME
Thank you Judy Poirier for sending me this lovely photo of your Granddaughter, Annette, with your new pup, "Mona Lisa". This is as pretty a pair as I have ever posted on this web page in over 15 years.
HALL OF FAME
Champion Saint Lazar's Alexandrite HOF MCOM Over the past four decades, GOD has blessed Saint Lazar's breeding program like no other on Planet Earth. Later I will list some of the many HOF, Stud Dog of Year, and Brood Bitch of the Year awards HE has graced us with. But for now, suffice to say, that there is no other Manchester breeder remotely close. It is so nifty that here in the closing days of Saint Lazar, GOD chooses to bless me one more time. Heavenly Father, Thank YOU, it could not have come at a better time. Thank you Zandi Spicer for letting me know about this.(Graphic Montage designed and provided by Gene Caron)
DR. KRISTIAN SHRIVER DVM WITH CHARLIE
Dr. Shriver has graced these pages a bunch of times over the past ten years, but yours truly (Charlie Walker) is rarely portrayed as I am generally behind the camera. However, Vet Tech Brandy, graciously got this photo of me and the Doc with my Canon 5D Mark 3. The little ten week old Ruble/Aden girl had just got her Health Certificate for her flight later this week to Detroit and her new home. She was so feisty, we could not get her weight on the scale. Get ready Mike, you are going to love this Gal! (12/2/13)
AMBER, WITH BULL TERRIER "ESTRILD", AT KEGLER FAMILY HOME IN SOUTH FRANCE
I received the photo above and and an email report from Dorothée Kegler in Southern France today, December 1st. Amber got kicked when she went into the horse pasture, and has had 2 surgeries. She is now doing fine and chasing the Chickens according to Dorothée's report. Also she says she is dearly loved by all the family and all the other pets. I am so grateful for the wonderful home the Kegler's have give this beautiful Saint Lazar girl out of Ruble and Aden. See more Kegler photos further down this page.
BIS HK CH SAINT LAZAR'S BIGGDOGG SNOOP (Imp US) WINS 2ND BEST IN SHOW
BIS HK CH SAINT LAZAR'S BIGGDOGG SNOOP (Imp US) won his 2nd BIS in show at the prestigious Hong Kong dog show on November 3rd. I am very proud of you Jeff and Snoop, and Wanda would have been too. Thanks a million for your care for this magnificent boy. Charlie
HUNTER SWEEPS AMERICAN MANCHESTER TERRIER CLUB SHOWS 9/20-22/2013
Champion Saint Lazar's Man With The Golden Gun, "Hunter", who I sold to my my good friend, Zandi Spicer (above) of Spokane, WA, defeated every "Class" dog (non-champions) at the AMTC shows in Saint Louis, MO Sept. 20-22, by going "Best of Winners" all 3 days. This magnificent boy is undefeated in the Classes, and he is only 7 months old. Shown wonderfully by Zandi only 5 times, he won Major points each time, and was an AKC Champion in only 4 outings. I praise GOD for HIS continued blessing on Saint Lazar's breedng program, and for Zandi's friendship.
THREE GENERATIONS OF PLANET EARTH'S FINEST TOY MANCHESTER TERRIERS
Some of my best friends, Debbie & Gene Caron, and Debbie Sharp gathered at Saint Lazar for Labor Day "Boston Butt", and other goodies. The Caron's brought Ch. Saint Lazar's Serena, Brood Bitch of the Year, COM on the left above, who they now own. Her daughter, Ch. Saint Lazar's Diamond's R Forever is in the middle, , and Saint Lazar's Rhema, "Sassy", is Diamond 's daughter on the right. There are non better on this planet and I continue to think GOD for HIS awesome blessings for Saint Lazar and me personally. HE has not left me nor forsaken me, praise HIS name! Photo 9-2-13 by Gene Caron
SASSY AND SONJA AT ATLANTA DOG SHOW SUNDAY, 8-25-13
Our good friend, Sonja Long, "warming" Sassy up for presentation in the show ring. Notice the lead lying on the floor.
AMBER ARRIVES SAFELY IN FRANCE MAY 29TH
About six months ago Dorothy Kegler in Southern France contacted me about the possibility of getting a nice Saint Lazar female pup. I was able to ship the beautiful little girl pictured above with Dorothy's husband, Florent, to them last week. I have posted Dorothy's note to me upon receiving Amber below.
Hello Charlie, she is very well in her new home. The travel was not good, a lot of rain on the road. But now, sun is with us in the south of France. Her name is AMBRE and not Rubis (because we have another dog ( Betty and the end of the name is "i") ). So, AMBRE is very beautiful and always with Florent or me. A picture of this morning with Florent, more pictures after with sun and me! We must doing slowly the "présentation" with other dogs of the family. And childrens are very happy too. A lot of thanks Charlie for this treasure
!
DOROTHY & FLORENT KEGLER FAMILY
Here are Florent, Sacha (8), Dorothy, Aurore (4), and Nils (7). Thank you folks for giving Amber a super good home in France. Maybe I can come see her one day.
BEST IN SHOW FROM RETIREMENT - CH. SAINT LAZAR'S BIGG DOGG SNOOP AT THE PRESTIGIOUS HONG KONG SHOW - UPDATED 5-21-13
I received a telephone call early this evening, Monday, 4/15, from long time friend, Gene Caron, from the show grounds at Perry, GA. Gene said that he had a voice mail from Jeff Yeung in Hong Kong, that Snoop had come out of retirement to win BEST IN SHOW at one of the most prestigious shows in the Orient in Hong Kong. Due to the time difference, it will take some time to get full details and photos, but let me say to Jeff, "this is as good as it gets for you and for Saint Lazar, you are a great friend and dog person Jeff" (Charlie Walker)(Above montage was designed and produced by Gene Caron specially to honor Snoop's outstanding win. THANK YOU GENE! 5-21-13)Note: Jeff Yeung, Snoop's owner and Saint Lazar friend, is the fellow in the black shirt.)
DEATH TO INTRUDERS
I have been watching Toy Manchester puppies play for over 60 years, and I love to watch them "rough house" each other. They are Terriers, and they play hard, witness this keeper Diamond boy standing over his sibling, who looks dead as a doornail. But they were up and running full bore seconds later. Just happened to catch this moment just right with my Canon 5D Mk3. Boy, do I love these guys!
SAMMY AND BUDDY CHAMBLEE
Here is an recent photo of Sammy (L) and Buddy received on 10-1-18. Sammy is 10 now, and Buddy was 9 on 9/23 (almost my birthday of 9/25) See previous photos below. I also got a lovely and encouraging note from Leigh that "made my day". Leigh and Ed are great folks, and although I don't see them often, I count them as the very best of friends. The boys above could not be in a better home. I told a lady who called a couple of days ago asking about Manchester Terriers, that once you have one, you are hooked, they engender intense breed loyalty. Thanks a million Leigh to you and Ed!
Leigh & Ed Chamblee got "Sammy" above, from Wanda and I around 2008. They loved him so much, that they got another boy pictured below. Leigh & Ed have been a great encouragement to me as I have gone down the path of being a widower. This encouragement always comes at a time that I really need a good word. GOD has blessed me with such great friends! Thank you Leigh for these nifty photos. Thank you LORD for the wonderful folks you have brought to Saint Lazar these many decades!
Hey Charlie, Hope everyone is doing well. You and your family, as well as Carol and hers, are frequently in my thoughts and prayers. Just wanted to send you a couple of pictures. I am not the photographer that you are, but I love capturing memories. Sammy and Buddy are both doing great. They are inseparable. It is hard to believe that Sammy is now almost 4 and Buddy is 3 years. They are beautiful examples of the St. Lazar's commitment to breed excellence and wonderful temperament. They are the loves of my life, after Ed of course. Stay well and God bless! Leigh Chambley
The boy above is "Smilin Buddy Chamblee". It is easy to see how well loved these boys are. Their demeanor is so pleasant, and their physical condition leaves nothing to be desired. Saint Lazar is blessed with the best owners on Planet Earth.
CHARLIE AND CH. DIAMONDS R FOREVER SHOWING OCT. 20, 2012
GOD has blessed mightily the breeding efforts of Saint Lazar for well over 3 decades, and HE continues to keep his hand on our guys and gals. Diamond, shown above, has produced from Zorro, the most magnificent pups one could ask for. I showed her two days this past weekend, and she took a "Select" ribbon each day. These count toward a Grand Champion title. (Photo by Debbie Sharp)
SAINT LAZAR'S RHEMA - "SASSY"
"Rhema" is the Greek word for "the revealed Word of God", but we wlll call her "Sassy" because she looks, and is, Sassy. She is the "Queen " of the Diamond/Zander litter, and she is going to a show home, Saint Lazar to be specific. GOD in his infinite goodness, continues to bless Saint Lazar's planned breeding efforts, and this wonderfully outstanding little gal is a prime example. She is only ten weeks old, imagine what she will be like when mature. She loves my friend Carol, and Carol spent most of yesterday loving on her and giving her some training. Thank you LORD!
SAINT LAZAR CHAMPION #311 - THANK YOU LORD!
Ch. Saint Lazar's Aden went Winners Dog and Best of Opposite Sex at local Atlanta dog shows on 8/23-24. The above photo is from July of 2011, but I will get a more recent image in a few days. The LORD GOD ALMIGHTY continues blessing Saint Lazar more than I could ever ask or even think. PRAISE HIS NAME! Oh yes, Aden is the 311th Saint Lazar Champion over the past 40 years or so.
<
THIS IS A TYPICAL EMAIL AFTER A PUPPY SHIPMENT
Hi Charlie, I just finished the best day of my life. Arrival went well. I was monitoring the flight and saw that Kobi was arriving early so I made sure I was there ahead of time to greet him. The only problem was that the two little girls who were waiting for their dog wanted Kobi instead. I won that argument : ) The ride home was fine, Kobi just stared at me then took a nap. When we got home we played in the courtyard then went for several walks. He's already found his favorite places to pee. I can tell already which of his 20+ toys he likes the best, usually the ones that look like rats, big surprise. I can't believe how good he is. I've never had a dog with such

a great temperament

. While walking, he was pleasant with every dog and person we passed. The sounds of the city don't bother him at all. My direct neighbor met him and knew he was a Manchester, he had one as a child. He said Kobi looked like a show dog. I of course agreed. Kobi enjoyed his meals and didn't have any GI problems. Kobi is sitting in his open door crate watching me type, happy as a clam. I think he's had a busy day and is ready for some shut eye, me too. I can't thank you enough for blessing my life with Kobi. Thank you, Thank you, Thank you. I hope your feeling better. Best, Robert (8-14-12, Philadelphia, PA)
I HAVE MY EYE ON THIS DIAMOND-Z0RRO GIRL
I put the 4 week Diamond pups on the kitchen floor for the first time this morning. They were cautious at first, but then they began to explore a bit. It is way too early, but still I am watching this little Diamond gal. Her sister is virtually the same though, but I am in no way rushing to judgement. But with 40 plus years experience, I still can't help but form early impressions. I am definitely keeping a girl, maybe both because one will definitely go to a co-owner that is a fine person. They had a good time then climbed up in my lap for a nap. I never get tired of these little guys, thank you LORD! (This pup is now Saint Lazar's Rhema, "Sassy")
RAISIN - ZANDER PUPS
The Raisin boys shown above, born 3/24/12, are from the finest litter of males ever produced by Saint Lazar. Over the years GOD has blessed Saint Lazar mightily in respect to where these fine creatures wind up. The three boys in this litter could not be in better homes. I wish they could have been shown, the competition would have died, but that was not to be. However they are loved and greatly appreciated. My deep thanks to Bootsie & Stan, Monique and Gregg, and to Robert, may GOD continue to bless you all.
Charlie, I have never contacted you before, but I check your web site regularly for updates and pictures. I have a male Toy Manchester I acquired from Karen and Rex Bristol and I have adored this dog from the moment I picked him up! I have always admired the breed but never had any experience with it before. I've had him 4 years now and I've had him since he was 5 months. He is a litter mate to Nelix, Karen and Rexe's dog. Anyway, I know his mama (Ch. Saint Lazar's Serena Brood Bitch of the Year) was from your kennel and I just wanted to tell you how much I admire what you and Wanda has done for the breed. I'd love to have a houseful of these little guys but I don't know if "Dobe" would tolerate it. He is the only male dog I have along with a female Boxer and a PJR Terrier also a female, and both these two dogs are "senior" dogs. Dobe thinks he's their boss and takes very good care of them. I think they like his attention. I just wanted to take this moment to express my appreciation for having a part in making my little dog so wonderful and of course to Karen and Rex for giving me the opportunity to own a Manchester ( or having a Manchester OWN me!) I am grateful to you all. I am retired myself living in rural Oklahoma, but I make most of the major shows in the state and especially watch the Manchesters. One day I may be ready to take the plunge and show myself, of course with Dobe's approval. I just hope you continue to produce outstanding examples of the breed. I will continue to check in on your web site for updates. Thanks again Charlie! God Bless P.S. I think I read you are a pilot. My mother was a WASP during WWII, and I have flying in my blood!
SAINT LAZAR CHAMPION #310 - CH. SAINT LAZAR'S RUBELLITE - TO GOD BE THE GLORY
CH. Saint Lazar's Rubellite, "Rubel", is a very special girl to me. She had just turned six months old when Wanda went home to be with the LORD. Our Granddaughter, Samantha, had her in her arms the whole time at the funeral home during the viewing for Wanda. I just can't say enough good about her. She may not be the flashiest dog we have had, but there have been none smarter or sweeter. Plus, she perfectly meets the written Manchester Terrier Breed Standard. Except at the beginning, our good friend, Sonja Long has presented Rubel in the show ring way better than I ever could. They are truly a "pair", and I appreciate you so much Sonja. Thank you LORD for her outstanding win in Perry, GA April 13, 2012. (Oh yes Margie, she is a "Jade" dog!) Thanks Gene Caron for the photo!
GOOD WEATHER - OUTSTANDING DOGS - MAGNIFICENT CAMERA
We have had no Spring in Georgia. In the Atlanta environs, we went straight from winter to summer. Everything is starting to, or is in bloom, and if we get a late frost, I don't want to think about the damage. The grass is greening up nicely, as you can see above, and sitting in the yard with the new Canon EOS 5D MK3 digital camera was great fun this afternoon. The dogs put on such a show for me that even with the allure of new photo equipment, they almost had my undivided attention, almost. I did get some nice photos, above is Aden on the left watching old Chase about to take the wild game from his Son, Zinfandel. But Zin is too quick and he retained his kill. I never take these magnificent boys for granted, THANK YOU LORD! (Chase is now gone, to our sorrow, Aden is still with us producing great pups, and Zin is in a fine companion home, 6/21/17)
CHAMPION SAINT LAZAR'S DIAMONDS ARE FOREVER
This beautiful girl has always been a favorite of mine. Her Dam is CH. Saint Lazar's Serena, Brood Bitch of the Year, and her Sire is CH. Saint Lazar's Alexanderite MCOM, two of the best we have ever produced. She is a delight to have around, and she minds impeccably. Photo 2-1-12 (She now resides with great friends in honorable retirement)
FERGIE WAS AVAILABLE TO A GOOD HOME - SOLD IN LESS THAN 6 HRS!
One of the cutest and most intelligent little gals that we have had in a while was available to a good companion home, but she sold less than 6 hours after I posted her availability here. During Wanda's last days, I bred a couple of gals that I would have normally skipped until their next heat. The reason was that I knew I would need to stay very busy to help me through my grief for her. This strategy worked well, and I continue to THANK GOD for his healing hand, and all those beautiful pups. SEE FERGIE, NOW KNOWN AS EMMA, BELOW.
EMMA - AKA "FERGIE" - IN HER NEW HOME IN OREGON
Several weeks ago, Tammy Denny from Lake Oswego, Oregon, flew in to Atlanta and I delivered Emma/Fergie into her hands. Tammy reports that she and her husband are in love with this delightful little girl. And is so often the case, Emma could not be with a better family. The Denny's have Kahli (L) and Kona (R) the two Huskies shown above flanking Emma. Mr. Denny competes in sleding competition with those two beauties. Tammy didn't say, but I expect he uses Emma to "spur" them on.See below.
EMMA APPARENTY LIKES THE TASTE OF FRESH HUSKY
Tammy reports that the dogs all get along just fine in spite of the fact that it appears above that Emma is about to consume Kahli. THANK YOU TAMMY FOR THESE EXCELLENT PHOTOS! THANK YOU LORD FOR THE DENNY FAMILY.
CH. SAINT LAZAR'S INDIANA JONES MCOM

ARRIVES IN AUSTRALIA
For several years Saint Lazar has had a fine friendship with Paige Saunders of Yurrugar kennel fame in Australia. Paige has had stupendous success intergrating our J.R. Ewing, Renee, and now Indy into her ETT breeding program. Paige recently swept the competition in the "Royal" series of shows with her combo ETT/Saint Lazar dogs. (Photo courtesy of Paige Saunders)
YouTube - Rubel being trained to "stand" by Margie - Click Here
ZANDER GETTING SOME QUALITY TIME WITH DEB
Debbie Sharp has always had an eye for quality, and Zander is the beneficiary in the photo. By the time Deb had been here a couple of hours, she pretty much had everyone in the kennel down pat as to who is who. I remember well her first visit back in 1995, by the time she left for home, she knew everyone, and that included several Welsh Terriers. She loves the Toy Manchester breed every bit as much as anyone at Saint Lazar. There has been no better friend to Wanda and Charlie, and now to Carol and Charlie.
WANDA'S LAST EXIHIBITION- FRIDAY APRIL 15, 2011
Wanda has had a hard time the past few days, so I was surprised when she said she would go with me on the 90 mile drive to the Perry GA shows. I had Raisin and a 6 mo old pup entered. Our good friend Sonja Simmons Long showed the pup, and Wanda showed Raisin in the Open Class in what was Wanda's last time in a show ring. Wanda went to be with the LORD, May 5th, 2011 as a result of pancreatic cancer.
WANDA WALKER "LIFETIME ACHIEVEMENT AWARD"
THE FIRST & ONLY TO EVER BE GIVEN
Some months ago, a few good breeder, exhibitor, Judge, and Handler friends learned Wanda was very seriously ill. At that time the extent of the problem had yet to be learned. So unknown by Wanda until Saturday, Oct. 23, 2010, some of these friends wanted to recognize Wanda's outstanding lifetime record with Manchester Terriers. The above MAGNIFICENT AWARD PLAQUE designed and rendered in hammered bronze by Beverly Capstick is the result. SEE THE FULL COVERAGE ON THE LIFETIME AWARD PAGE CLICK HERE
SEE YOU TUBE VIDEO OF TOPAZ AT THE "NATIONAL DOG SHOW"
CLICK HERE
A ONCE IN A LIFETIME SAINT LAZAR LINEUP
This awesome photo was taken by Toby Jones, our friend from Charlotte, NC, with Charlie's Canon 7D. From left to right, BISS Grand Champion Saint Lazar's Topaz who went BOV at the Atlanta Classic on Thursday, 10/22 with super Handler Roxanne Sutton presenting her. Next Madonna Lee presenting Grand Champion Saint Lazar's Amazin Raisin (Macy), Charlie presenting Winner's Dog, new Champion Saint Lazar's Morganite, and Wanda with new Champion Saint Lazar's Sahara, who as Winner's Bitch moments later won Best of Variety over 7 Specials. There was nothing in Lincoln NE, other than Neelix, that could even approach this superb quality lineup. GOD in HIS INFINITE GOODNESS could not have given Saint Lazar a better day. Later in the day Wanda learned Striker was Stud Dog of the Year for his record breaking 3rd time, and then she received the never before awarded "LIFETIME BREEDER ACHIEVEMENT AWARD" from our breeder, exhibitor, Judge, and Professional Handler friends (yes we do have a few Professional Handler friends). TO GOD BE THE GLORY!
A RECORD SHATTERING 3RD STUD DOG OF THE YEAR AWARD -
THANK YOU LORD!
CH SAINT LAZAR STRIKES BACK HOF MSDY MCOM ROM - "STRIKER" - A boy who is so well tempered that you hardly know he is around. Yet this outstanding boy, unique to the Manchester Terrier Breed, is a Hall of Fame member, a Multiple Stud Dog of the Year, 3 TIMES, which means he has produced Champion after Champion from his harem, a Multiple Certificate of Merit Winner for the production of Champions, and a Record of Merit winner. He has produced so many fine pups, I can't name them all, but he is the Sire of the only Puppy, Toy or Standard, to ever win a Best in Show, BISS GRAND CHAMPION SAINT LAZAR'S TOPAZ.(A Gene Caron Montage)
MAGNIFICENT SAINT LAZAR STANDARDS FROM THE PAST
The magnificent pair of Hall of Fame and Register of Merit Standard Manchesters above are Ch. Saint Lazar's Patton HOF ROM (L) and his littermate, BISNS Ch. Saint Lazar's Paula HOF ROM. This photo is from October 1985. Wanda took Paula to the AMTC National Specialty in Reno, NV in 1986 where Paula beat every Toy & Standard Manchester entered. Wanda flew from Reno to St. Louis where she met me (Charlie) and proceeded to win the Purina Invitational, the very first of the now common "invitationals". So here we are 24 years later still turning out No. 1 Standard Manchesters. GOD certainly has a sense of humor, and we thank HIM for it. Remember what I said about Standards Margie!
WANDA AND PAULA AND PATTON 1985
What a beautiful "threesome", Wanda Walker, the Top Manchester Terrier Breeder on Planet Earth, and her two beauties from October, 1985, Patton (L) and Paula, Standard Manchesters.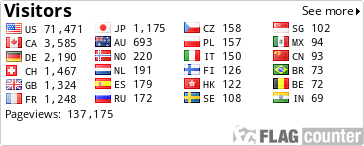 Page(s) Revised December 17, 2018.........Complete Site Re-Design 5-30-10